The H and R Block organization is celebrating Financial Literacy Month across the country this April, and they're offering scholarships to those who participate in the H&R Block Budget Challenge. This is a free online resource that offers teachers the opportunity to show teenagers what kinds of financial pressures that adults face on a daily basis. The resource plays much like a game, and it's offered year round through the Dollars & Sense program that H and R Block offers.
According to a recent survey, more than 40 percent of teenagers wouldn't describe themselves as in good financial shape. Research from H & R Block shows that almost 60 percent of teens fear that their financial situation will eventually be worse than the position their parents are in. Financial literacy is really only required to graduate high school in seven states.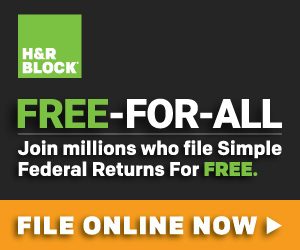 This is precisely why H and R Block has decided to fill this void through offering the Budget Challenge to students across all of the 50 US states. The 155,000 students that will participate will be vying for a chance to win a scholarship. Students who don't win a scholarship will still benefit from joining the program. Over 95 percent of teachers who participate say that it's a great way to teach students the basics of finance. And the H and R Block Awards Scholarships are something really special for those that win.
H and R Block Awards Scholarships To Financial Literacy Program Winners
by
Steve Rogers